Verity Birt
Her feet are talons; her hands are unclean.
With live performance by Alys North
11 - 27 May 2018
42 St Andrew Street
Aberdeen, AB25 1JA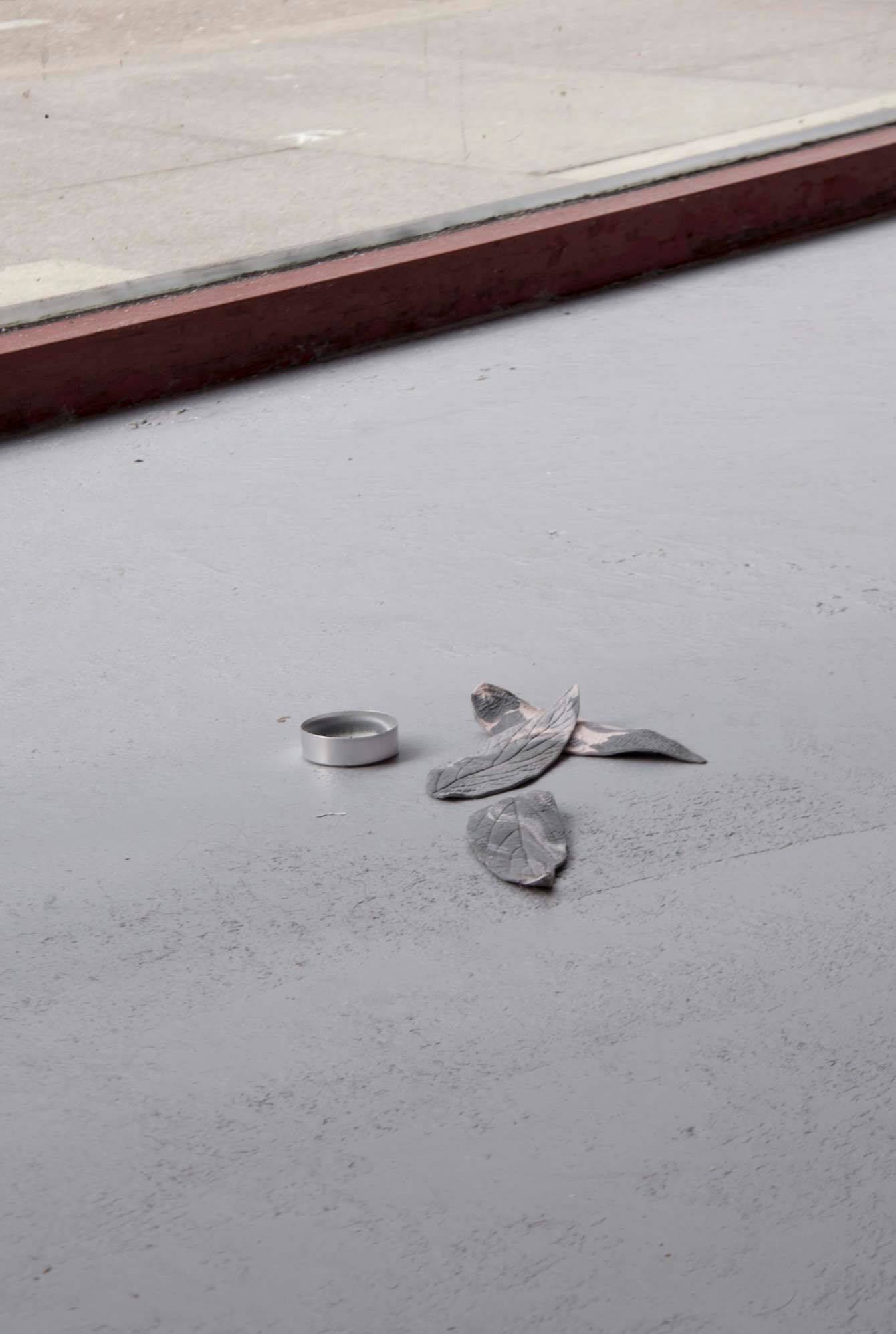 veritybirt.co.uk
Supported by Aberdeen City Council and Peacock Visual Arts. Images by Donald Butler.
Her feet are talons; her Hands are Unclean was a solo show by Verity Birt comprising new commissions as well as works from her solo show Deformation Attends Her at Blacktower Projects, London.

Her feet are talons; her hands are unclean takes its title from an ancient invocation to a chthonic shapeshifting goddess whose transformative bestial identities span across culture and mythology (Hecate, Kali, Lilith, Morrigan, Lamashtu…) The spell or curse invokes the wanton goddess to be bound, tamed and seduced, thus dissolving her power and abating her wrath. In this work, Verity Birt creates an altar-like surface with offerings to this theriomorphic femme, and speaks an invocation to subvert the curse. In the video, zoomorphic artefacts are digitally shifting behind ritualised gestures of shadow animals frequently embodied by women in mythology.

Deformation Attends Her is an enquiry into the prehistoric sites and rock art features embedded in Northumberland's landscape. Birt seeks to summon their potential as places of ritual culture that predate a patriarchal and exploitative relationship with nature. By drawing upon practices that have been historically suppressed and encouraging reciprocal and non-hierarchical relations between bodies and landscape, the artist speculates on what knowledge these sites might transfer if addressed with more intuitive, playful and collective actions.
The video work centers on the site-specific dance of artist and choreographer Alys North, guided by the marks and patterns carved into the prehistoric stone which stages her. North's movements form the foundation for a mapping of the site and are engraved onto the surface of acrylic discs that hang in the space. The discs suggest a visual score - they trace North's movements and their relationship to the landscape alongside archaeological illustrations of earthworks, cartographic mappings and astrological signs.

The sound piece has been developed in collaboration with SHE, a women's community choir in Newcastle upon Tyne. Through a series of workshops taking place on a carved prehistoric rock channel, Birt worked with the collective to draw upon the energy of the site using vocal improvisation techniques. The work recalls the oral dissemination of women's history, resonating acoustically and communally through oral traditions. The ceramics in the exhibition embody a tactile recollection of the channel where the sound was recorded. Birt worked at the clay to create fragments of the experience from memory, providing a sculptural counterpart to the acoustic space conjured by the women's voices.