Exhibition

3/8
Studio Visit
9 - 25 March 2018
42 St Andrew Street
Aberdeen, AB25 1JA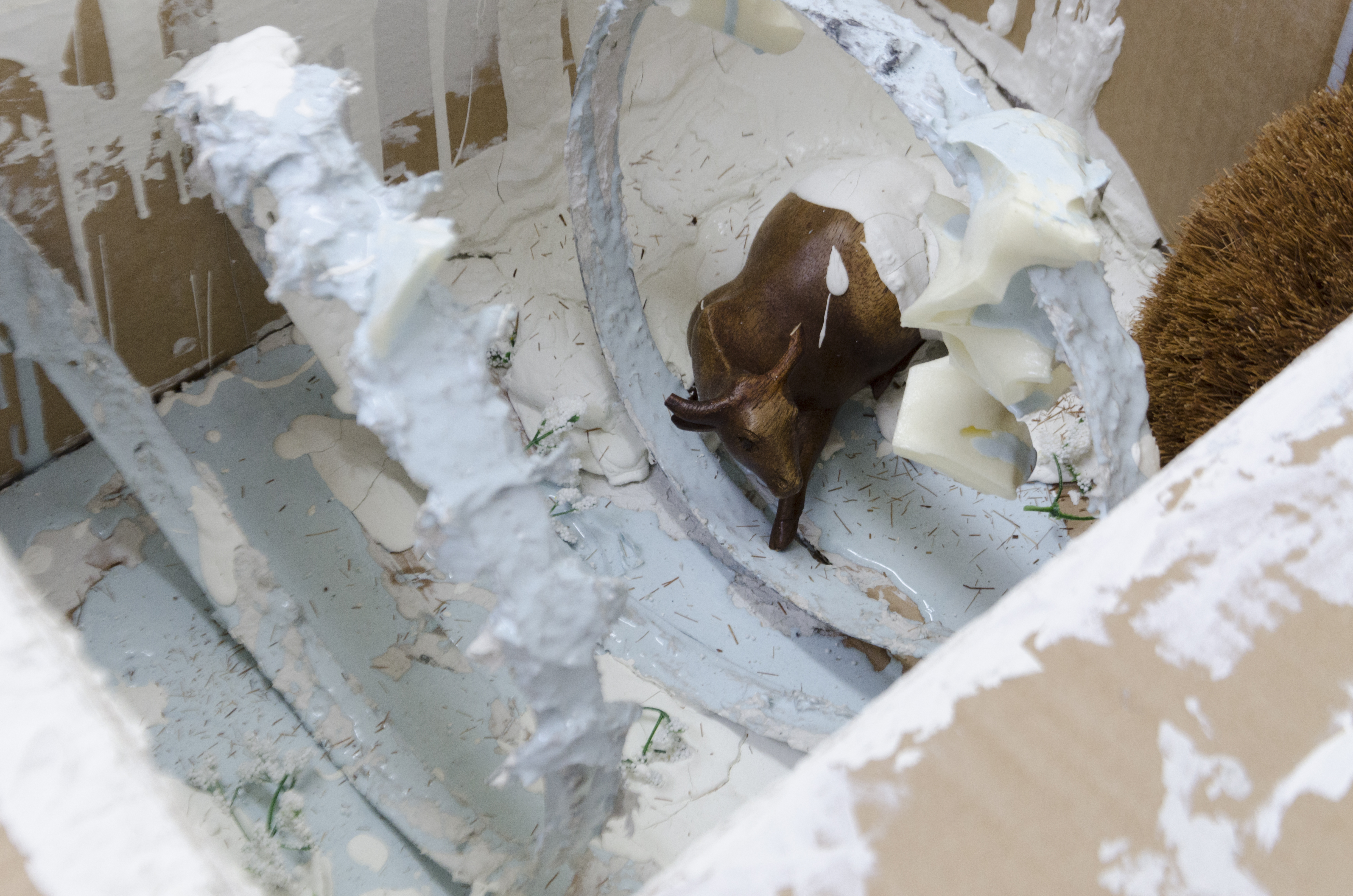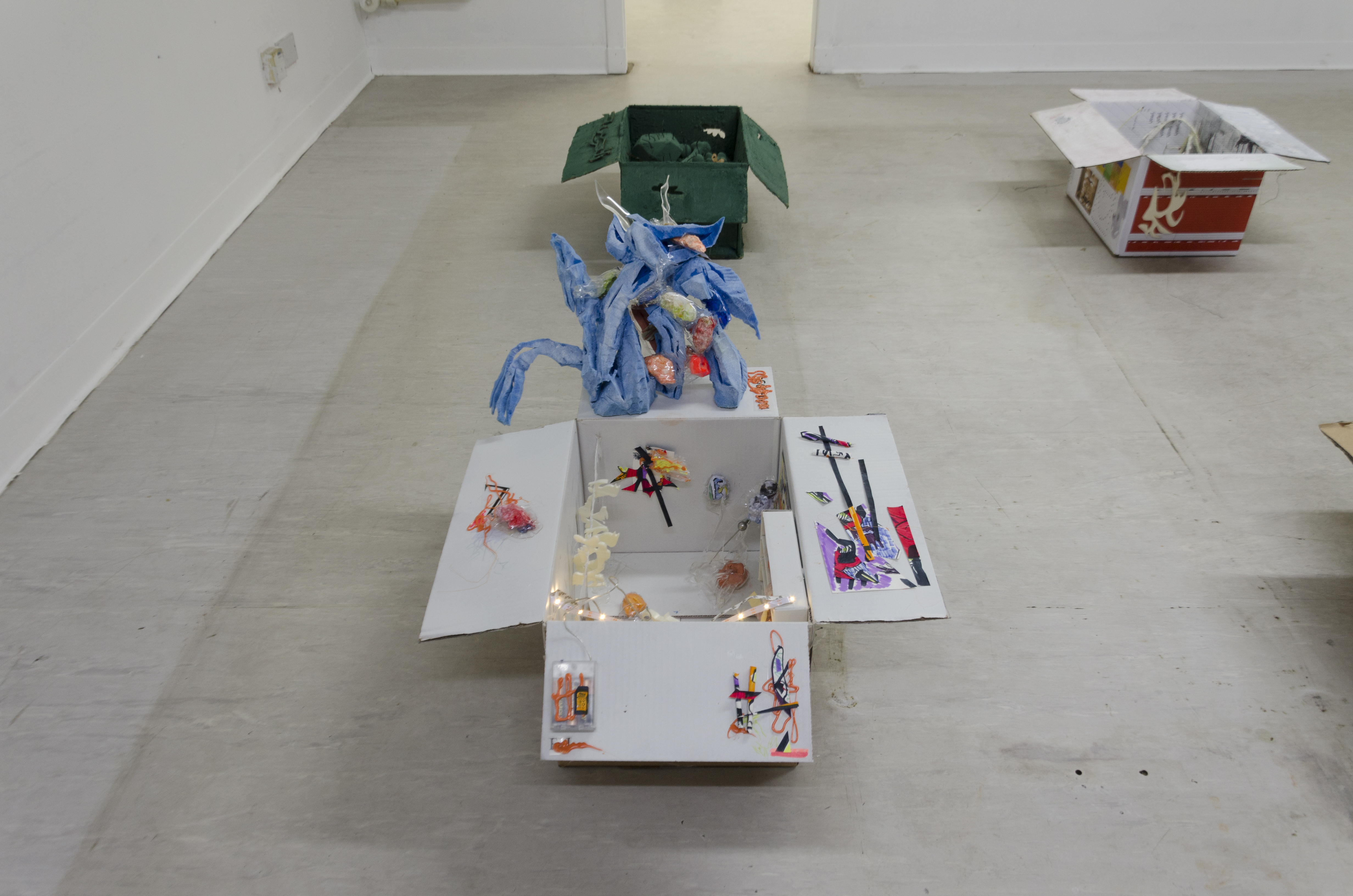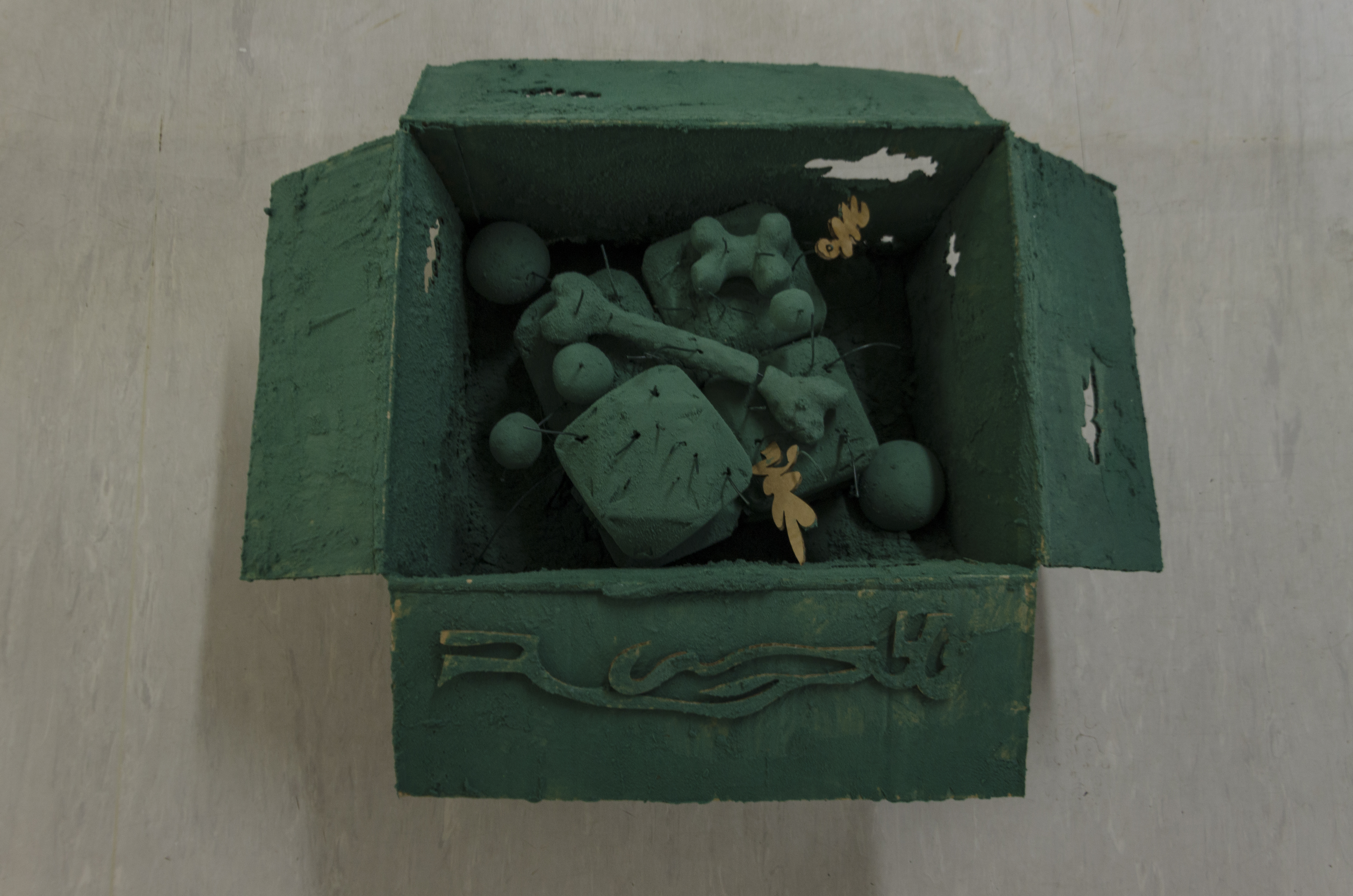 3/8 explore approaches of mutual cooperation and exchange as art production methods in their projects, often sprung on by the members geographical separation. Using a variety of media and file sharing platforms, communication networks and cloud based production applications such as Google Docs, Google Drive, Facebook Messenger, as well as postal services, the members simultaneously add and subtract each other's interactions, working in an often unpredictable manner to create works that emphasise reaction.

For Studio Visit, the group has utilised postal services and public transport to create a series of box "studios" that have been transported throughout Europe. Acting as a meeting point, the boxes provide a space where each member of the collective has had to react to the situation that has been constructed inside by others, choosing to respect, disrespect, agree or disagree with the opinions and decisions held within. How much and what should be added or removed is a personal decision.

Arriving in Aberdeen by courier the exhibition will act as the final stage of the exchange process where the studios are presented as both object and nomadic spaces - left open to
be peered into.

Active since 2014, 3/8 is an artist group formed by Latvian artists Janis Dzirnieks, Janis Krauklis, Rihards Rusmanis and Kristiana Marija Sproge. Recent exhibitions include Title Doesn't Matter (2017) at the Latvian National Museum of Art, Riga and solo shows Vacation (2017), LOW Gallery, Riga and x kg (2016) at Four To Seven, Riga.

The exhibition marks the first occasion the Latvian collective will present work in the UK.